The Mid-Atlantic Physical Therapy Association (MAPTA) was formed in 2002 and was principally designed for physical therapists interested in the study of orthopedic manual and manipulative therapy. Since its inception, MAPTA has offered numerous continuing education courses and seminars for physical therapists as well as allowing its members access to its extensive Resource Library of physical therapy related texts, videos, and DVDs.
About the Founder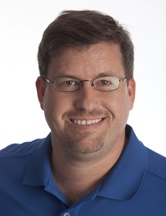 E. Laurence Grine

, MSPT, ATC, CSCS

Founder

MAPTA, LLC

E. Larry Grine has been practicing physical therapy for several years since graduating from the University of Miami (FL) Masters of Physical Therapy Program in 2000. Prior to University of Miami, Larry graduated from Millersville University with Bachelors degree in Physics and minors in Math and Business. Larry became certified as an Athletic Trainer by the National Athletic Trainers Association (NATA) in 1995 and became a Certified Strength and Conditioning Specialist thru the National Strength and Conditioning Association (NSCA) in 1997.

He provides athletic training services for the United States Men's World Cup Soccer Team, USISL Professional Soccer, the Northern Virginia Soccer Youth Teams, and local high school and sports teams. Larry currently is pursuing a Manual Physical Therapy Certification thru the North American Institute of Orthopaedic Manual Therapy. In addition, he is a Competency-Certified Vestibular Rehabilitation Specialist for dizziness and balance disorders. Larry currently works and is co-Clinic Director of the Virginia Therapy & Fitness Center, VTFC, outpatient physical therapy clinic.